Tame the chaos and reach your goals on purpose.
FOCUS
I need a place to organize my ideas, so I stop chasing rabbit trails.
LEARN
I want to grow as a leader through reading and accountability.
FREE MONTHLY GOAL SETTING CALENDAR
There are some things you can't do with a kid in your lap, but running a successful business isn't one of them.
As an entrepreneur for 15 years, running my own business, and being a successful freelance marketing artist, I thought 8 years ago when I became a mompreneur, that working from home with kids would be easy.
Turns out, children introduced a whole new level of chaotic to my life. Having kids is an adventure I love, and staying home with them as a work from home mom is a high priority for me. However, truth be told, making it work takes way more than coffee (though that's a an office essential around here).
Getting things done takes daily planning and intentionality to make sure this mom's life doesn't derail this mom's business. Read my full story here.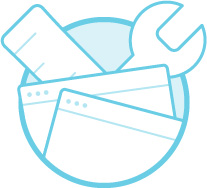 Tools I Use
Planning, scheduling, design, email and more. All the tools that make it work.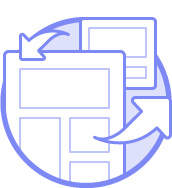 This is my Facebook page where you can connect with other mompreneurs successfully working at home with kids.
Recently, the Business News published a list of 11 traits of a leader. I want to walk you through them because I want to show you, and prove my point, that moms are leaders, too. From Fortune 500 companies, to presidents, generals, and prime ministers, you may be...